Cellulite and fat cells on the legs, abdomen and buttocks are progressively reduced by ultrasound cavitation and the skin is given new elasticity. This makes the treatment with ultrasound cavitation technology ideal, even for severe unaesthetic signs such as "orange peel skin".
As an alternative to ultrasound treatment, Dr. Orasche offers carboxy treatment, in which medical-grade carbon dioxide (CO2) is injected into problem areas.
Treat cellulite and fat with ultrasound
Cavitation (Cavitation) ultrasound treatment focuses on cellulite and fat (adiposity). It fights cellulite at any stage: soft, edematous and fibrous.
The cavitation ultrasound effect reaches the deepest layers of the skin and weakens the fat structure. The reactivation of the microcirculation helps to reduce body fat.
Ultrasound is mechanical pressure and vacuum waves that cause particles to vibrate and bring different pressures with them. Because of molecular properties, each material absorbs ultrasound energy in a different way. The variation of pressure evokes a physical phenomenon that occurs in liquids.
Since the fat layer consists mainly of fluids, it is the ideal target for this method.
The ultrasound shock wave is able to break down adipocytes (fat cells), emulsify them and then excrete them through the kidneys (as toxins and discharged fluids). A remarkable reduction in volume is achieved in a much shorter time than with other currently existing methods.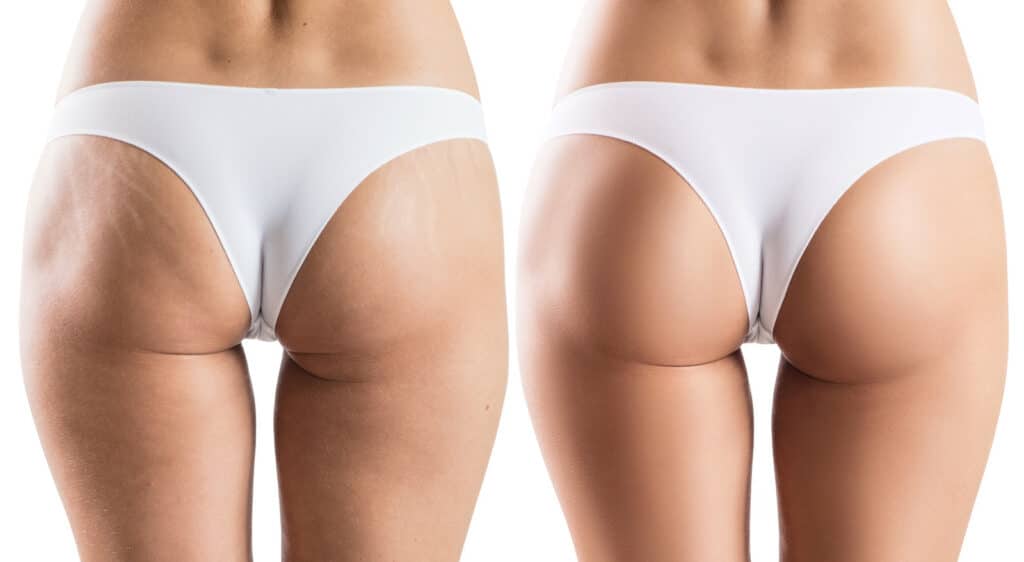 Frequently asked questions about ultrasound cavitation