Get acne treated
Remove scars, pimples, blackheads. Dermatological treatment in 1180 Vienna and in Tulln.
What is acne?
Acne vulgaris (common acne) is the most common form of skin disease, which initially manifests itself in the form of blackheads (comedones). Later, inflammations form on the skin, such as pustules, pimples and abscesses. Acne can occur in various forms at any age, but the skin disease most frequently appears during puberty due to the increased influence of androgens, especially on the face. It is often necessary to have acne treated by a dermatologist.
Especially a face covered with pimples and blackheads weighs heavily on many people. Attempts to remove these pimples and blackheads by squeezing them out themselves, however, usually damage the skin and can lead to injuries (lesions), infections and acne scars. Therefore, it is better to consult a dermatologist at the first sign of acne (oily blemished skin).
What are the treatment options for acne?
Depending on the form of acne, its cause and the current condition of the skin, the following methods are used in the treatment of acne. Ordination of Dr. Orasche in 1180 Vienna the most modern and effective treatment methods for you are discussed and a tailor-made therapy plan is drawn up together with you.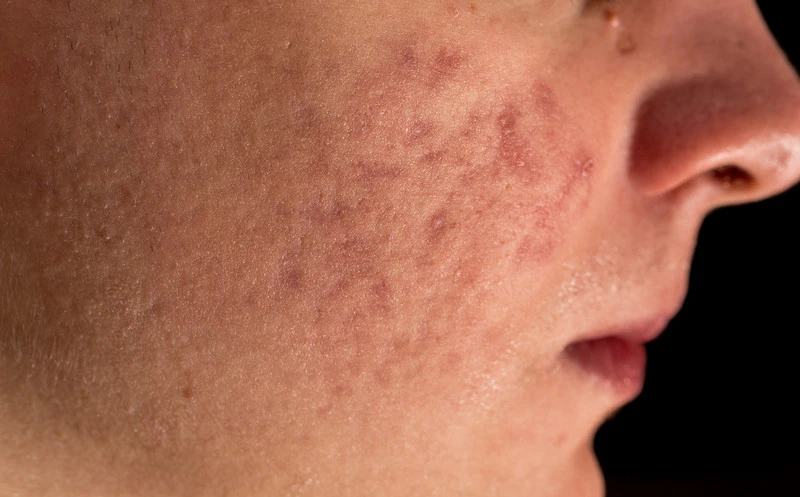 Tips for dealing with acne:
Foods high in sugar should be avoided or reduced.
Changing towels and bed linen regularly prevents smear infections.
For young women who want to use contraception, an anti-androgenic pill can be helpful.
Direct sunlight can aggravate the condition of the skin.
Home remedies for acne:
Tea tree oil: Applied directly to the inflamed skin, it is said to be effective against bacterial infections. Disadvantage: Tea tree oil has an intense odor and can irritate sensitive skin.
Steam bath with chamomile flowers: The heat opens the pores, the camomile has an anti-inflammatory effect.
I would like to comment briefly on my appointment with Dr Orasche.
First, I got an appointment at very short notice, in...
Read more

Frau Doktor takes a lot of time for her patients and the treatments. For birthmarks and aesthetic treatments she is...
Read more

Dr. Orasche admitted me with an acute skin problem and nevertheless advised me competently about therapy and medication. Many sincere thanks

Dr. Orasche is the best dermatologist for me! She has managed to get my skin problems under control. She also takes...
Read more