The gentle natural healing method of mesotherapy, like carboxytherapy, helps against cellulite and facial wrinkles.
An individually tailored mix of active ingredients is injected under the skin using small needle pricks. The result is gentle, lasting skin rejuvenation.
Mesotherapy - Description
Mesotherapy originated in France and was developed around 1960 by the French doctor Michel Pistor.
After a precise anamnesis, the substances for the active substance mix of the therapy are determined depending on the condition of the skin. The mix of proteins, vitamins, amino acids and hyaluronic acid is then injected about one millimetre under the skin using a mesotherapy gun.
Wrinkle smoothening with hyaluronic acid
An important ingredient of the mixture is hyaluronic acid, which has a very strong moisture-binding effect and is therefore also contained in many anti-ageing creams. Mesotherapy has a firming effect because the respective skin area is injected with many small injections over a large area. Thus, about 60 to 70 micro-injections are made per cheek to bring the rejuvenating mixture exactly where the skin needs it.
Almost painless skin rejuvenation
The punctures are only slightly felt because the active substance mix also contains a mild anaesthetic. Besides the right mix, the injection technique is crucial. The application in the form of a net must be perfectly mastered. In particularly sensitive areas, manual injection is preferred in order to be able to work with maximum tissue protection in sensitive areas such as the eye region.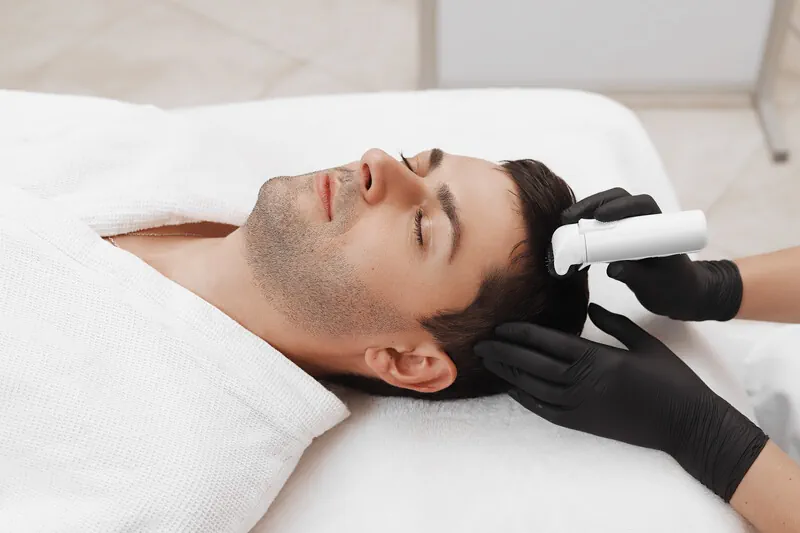 Frequently asked questions about mesotherapy
THANK YOU that there are SUCH WONDERFUL doctors!
Dr. Orasche provides competent and loving care. Her gift of diagnostics is incredible - there she is for...
Read more
A great doctor immediately made a correct diagnosis treated correctly super great takes enough time for us patients

I came to Dr. Orasche because I had been suffering from inflammation along my forehead for a long time and I couldn't...
Read more

I have known and appreciated Dr Orasche for a good 20 years. Sensitive and very competent. I have already recommended her to many...
Read more